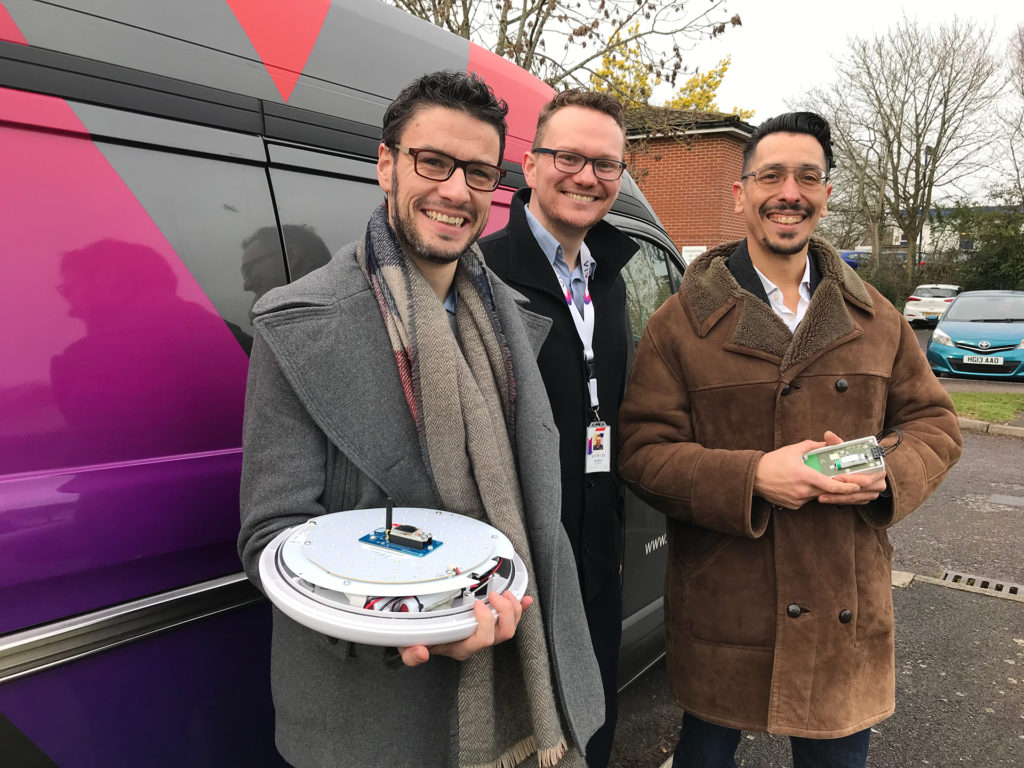 Last week, we were delighted to begin the journey with Vivid Homes away from manual testing to an automated, smart system of compliance testing and reporting for fire safety and emergency lighting.
When Housing provider Vivid Homes put out a challenge call to help them tackle the cost of compliance across their estate, we knew that Safecility was an ideal fit to help them address some of their pain. It was also a great opportunity to support Vivid's mission and purpose; "to build more homes and provide bright futures. The company aims to do this by maximising opportunities to make more housing affordable and available to everyone, to ease the housing shortage and meet local needs and aspirations."
Lowering Compliance Costs
Vivid Homes spend £3.9m per year on compliance with fire and safety regulations. This is primarily because compliance testing usually involves technicians visiting sites to carry out standard tests ever week, quarter or year. When this work has to be applied to over 30,000 homes the cost of compliance gets very large.
The aim of Justin Crittall, Vivid's Head of Innovation and Repairs is to lower that cost and improve the quality of living for tenants.
Our Fernhill customers will get an improved customer experience and safety reassurances while VIVID will see greater cost effectiveness. We want VIVID customers to benefit from our ability to disrupt traditional housing services models and improve their wellbeing."

Justin Crittall, Head of Innovation and Repairs Vivid Homes
Safecility's approach is to provide a streaming, real-time compliance service. Our sensors automate tests that can be carried out without a technician and then stream data in real-time to our cloud platform. Vivid are able to execute their testing regime without the cost of site visits, are able track their test reports across their entire estate and focus on addressing errors and issues that are flagged.
Smarter Buildings Report on Themselves
Our vision is to replace all the thousands of pages of test reports with a digital trail of testing and compliance data that is open, transparent and much more actionable to asset managers in the housing sector. Our sensors make buildings smarter and smarter buildings should report on themselves to maximise safety and performance and lower their footprint.
Fire safety testing is legally incumbent on commercial and multi-unit building owners. With our sensor we can automated emergency lighting testing and improve compliance – but that's only the beginning. Our goal is to offer a full suite of building compliance services through our simple sensor which can be quickly installed at minimal cost to landlords and owners.

Safecility CEO, Cian O Flaherty
Technical Background
This deployment uses a LoRaWAN version of the Safecility sensor mounted to emergency lights and installed as a direct retro-fit on site.
To assure LoRa coverage a local gateway was setup for the duration of the project.
We hope to validate technical assumptions on the capacity of the network for 2-way communication and the sensors' ability to remotely trigger and record standard compliance tests and log the assurance to our platform using as many open protocols as possible.
If you would like to know more, contact Safecility's team to chat.
We'll have more to say on the blog from a technical perspective in the weeks ahead as the project team update on progress.