Stop making unnecessary journeys to your buildings and watch as your carbon emissions fall.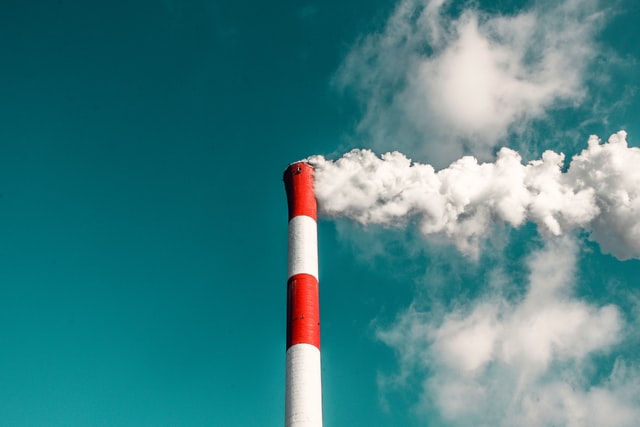 Now more so than ever, we as a planet are staring down the barrel of irreversible change. Some of which has already happened, and with more potentially on its way, until we reach a point of no return.
It's this stark reality that has come as a call to arms and seen climate change, the environment, and sustainability become crucial topics on the lips of everyone from your friends, online activists, your colleagues and bosses, to global MNC's and beyond. From Greta Thunberg to Boris Johnson, everyone has an opinion. Thankfully, in 2021 most of these opinions follow the same narrative – we've got to start doing something.
Another important issue in our day and age (as it always has been) is social housing and ensuring the best quality of life and health and safety standards in social housing setups. It was, after all, a lack of health and safety compliance that led to the Grenfell tragedy just 4 years ago.
These two topics may seem somewhat distant from one another, but there is a very important link involving some really exciting technology. What if I told you IoT and sensor technology can help local councils, housing authorities and large scale landlords to not only improve safety and compliance but also dramatically reduce their carbon emissions? Don't believe us? We'll get to that later. But first let's look at some facts and figures surrounding carbon emissions and social housing.
Taking carbon emissions seriously
Co2 emissions in the UK are estimated to have fallen by 10.7% from 2019 to 2020, which is a sizeable reduction (although the impact of Covid-19 and widespread closures cannot be underestimated here). What's more is there was a total reduction of 29% in the decade starting 2010 and ending 2020, all while the economy was steadily growing.
This is great news, and it's certainly progress. What it means is that the UK is now halfway to meeting its target of "net-zero" emissions by 2050. So this shows it really is possible to save the planet whilst still letting the country and economy grow, we just have to want to try.
Social housing: The carbon conundrum
Now, to social housing. Rented homes account for 30% of all homes in Europe and 35% of that is social housing. In rented homes in the UK 3.5m are in fuel poverty, which is a factor leading to about 50k excess deaths across the 10m rented properties in the UK. ⅓ of those properties have condensation, damp, or mould problems that affect the health and self-worth of the tenants, and generally have a material impact on their quality of life.
As you can imagine reading the statistics above, fuel efficiency and comfort in older properties is under the microscope. What you'll hear a lot about is retrofitting and insulating older estates (of which there's a big focus in the housing industry at the minute) in an effort to increase fuel efficiency, improve comfort and reduce carbon emissions.
It sounds great, and often it looks great too. However, it's pricey, labour intensive and is a big intrusion into tenants lives, and to boot, upgrading these buildings moves at a snail's pace.
Using IoT to step up your carbon reduction efforts
While the current spotlight is on long term deep property retrofits to enhance homes and make them easier to heat – there are other quick impact measures landlords can take to reduce their carbon emissions. This is where IoT comes into the equation. Simply put, using IoT and sensor technology to monitor and automate health and safety compliance testing (and more) can play a massive part in helping local councils, housing authorities and large scale landlords reduce their carbon emissions.
IoT sensors offer seamless health and safety compliance monitoring and automation. These devices are revolutionising compliance testing and overthrowing the outdated, traditional manual model. Not only are they quicker, easier and safer than manual testing and inspection, they're a positive step towards reducing carbon emissions and saving our planet.
At Safecility, we have IoT automation devices for emergency lights, legionella testing, inspecting fire doors, pre-empting mould issues, and more. Take a minute to assess the traditional way of maintaining these ongoing compliance obligations. It usually involves personnel traveling to each location one by one. It's time consuming, costly, and laborious. Automated compliance solutions tackle these problems head-on with immediate effect. When it comes to the matter of emissions, consider the amount of carbon producing trips that can be negated each year by reducing in-person testing and callouts – it's enormous.
Think about it, 10 million rented homes in the UK alone. That's a lot of journeys up and down the country to test fire alarms, emergency lighting and to flush taps. With IoT and sensor devices, these journeys no longer have to happen. This will reduce the carbon footprint of councils, housing authorities and landlords across the country, and in turn, reduce that of the nation as a whole.
On top of that, you've got higher compliance completion and accuracy as there's no human error involved. So it's benefitting the landlord, council or housing association and their operational costs, the quality of life and safety of the tenants, and most importantly the planet we all share.
Do you want to reduce the number of journeys your electrical and maintenance teams make?
Click here to chat to us today about how we can help you take vans off the road.
Do IoT devices emit carbon?
Now, these IoT devices of course have to have a source of power so there is energy being expended. But it's comparatively little to the alternatives. Not only that, but the NB-IoT network our Safecility devices can operate on is ideally suited to housing, and actually uses relatively little energy (we won't get too technical, but if you'd like to learn more you can read our beginner's guide here).
Further to that, the devices themselves are becoming more sustainable every day. As Digital Catapult's Alex Gluhak explains "There is already a lot of research on energy harvesting for IoT devices to get rid of batteries completely or replace them with biodegradable materials." It seems to be only a matter of time before breakthroughs are made to reduce or eradicate whatever minor adverse environmental impacts these devices have.
So that's the big picture on the big issue of our times. It truly is the right time to get to grips with IoT and all the benefits it can offer for social landlords. With the increasing demand for more energy-efficient housing and the latest Government green standard for new build homes in place, we should only expect IoT enabled homes to become more and more common.
When you think about all the criteria and responsibilities councils have to meet, IoT is not only a sustainable option but one that's becoming an increasingly common-sense option. Once people begin to see the positive impacts of IoT devices on costs, tenant safety, and our environment, we can expect to see a shift from IoT technology as 'nice-to-have' to a 'must-have' in the fight to save our planet.
Want to use IoT but don't know where to start?