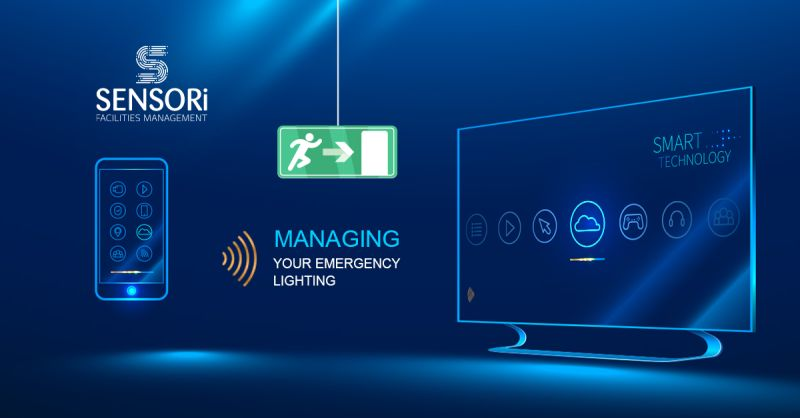 Sensori Facilities Management have a reputation for innovation and using technology to deliver best in class facility management. We are delighted that they have chosen to partner with Safecility to offer wireless emergency lighting over NBIOT or LORAWAN to their customers.
HQ Project
Safecility completed a retrofit of the Sensori headquarters in Dublin in October 2020. Our NB-IoT emergency lighting controllers were installed to their existing DALI emergency lighting. The controllers immediately made the performance of the system available in the cloud and gave Sensori direct access from anywhere to their testing, reporting and compliance certificates.
Installing Safecility for customers enables Sensori to remotely monitor this critical safety system from anywhere and immediately identify failures, defects and address them within the contracts. Automation is a more sustainable and safer approach to emergency lighting testing. It also reduces touch points between building management and occupants, a critical concern during the Covid-19 pandemic.
Why Safecility?
According to Sensori FM Managing Director, Mark Cullen, as an Innovative Facilities Management company they're always looking for new technology to better manage buildings and ensure that occupants are as safe as possible. Partnering with Safecility means Sensori can make this process more efficient.
Once logged in teams can view and remote operate:
Our emergency lighting log with all emergency lights live status
Numbered drawings of locations of all emergency lights
Full history log of tests and all test results
Receive immediate notifications of any faults on system
Schedule quarterly compliance tests and view reports
View weekly tests and test results
Contacts
Customers who want to find out more about our partnership can contact Mark Cullen at Sensori FM 01 8821627 or get in touch with Safecility through our contact page.
You can also book a remote demo of the Safecility system directly.
Coverage
You can read more coverage of our partnership on RTE, Business Plus and Irish Tech News.