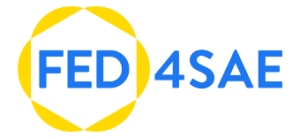 Safecility was delighted to be awarded an innovation support contract by the FED4SAE consortium under EU H2020 funding.
The project enables us to take advantage of support from STMicro and the Digital Catapult. FED projects aims to help startups to bridge the valley of death with support in development, prototyping and business modelling in the early stages.
Safecility is enormously proud to be developing our innovative wireless end-to-end automated fire safety testing products in partnership with the FED4SAE consortium and benefit from EU H2020 funding.