The Covid-19 Challenge for Compliance and Safety
Despite the onset of the coronovarius pandemic, facility and asset managers are still obliged to maintain their life safety systems in line with the law.
This can entail weekly inspection and monthly testing for thousands of buildings as well as the usual burden of reporting and repair. Covid-19 has made this far more onerous and expensive to manage.
Restricted work practices – pods, groups, social distancing and access – and enhanced health and safety measures due to Covid-19 are increasing the cost and workload associated with compliance. For those managing elderly residences, independent living facilities and other critical sites, access is a hugely challenging issue to meet legal obligations safely.
As technicians are working within more confined rules on social distancing and gaining access to buildings becomes more difficult, landlords and asset owners face greater challenges in meeting their monthly compliance obligations for emergency lighting under IS3217 and BS5266 across Ireland and the United Kingdom.
The Covid-19 pandemic has brought significant restriction to activities across our economy. Our clients have had to:
Limit the time spent on particular work, creating difficulty for emergency lighting testing.
Were forced to move to out of hours testing to assure adequate distancing takes place.
Have a signficant new challenge in gaining building access due to new work from home obligations.
All of these COVID-19 challenges are creating costly headaches and increasing the risk of non compliant safety systems.
How IoT Emergency Lighting Cuts Risk and Cost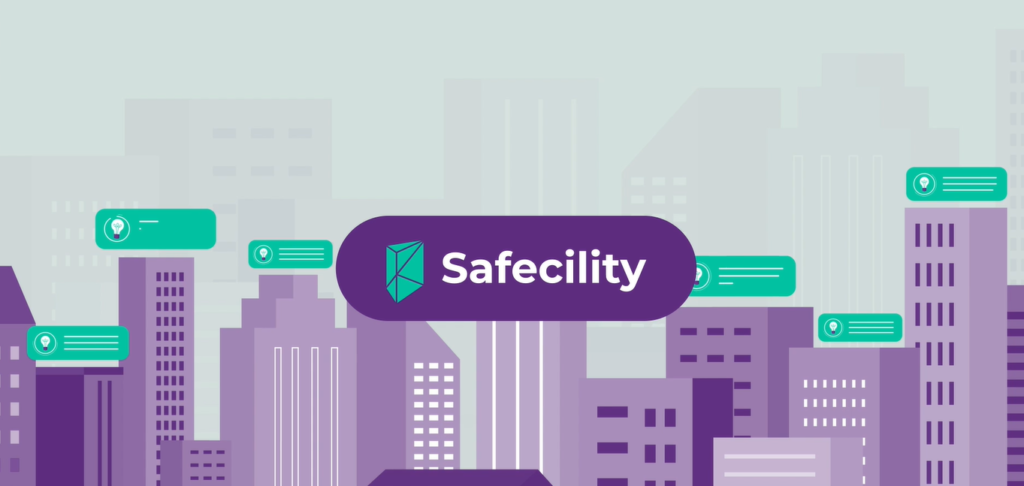 Opting for an IoT Emergency Lighting system now will rapidly pay dividends as we face at leat two years or more of pandemic restrictions. An IoT emergency lighting system like Safecility allows you to link all of your emergency lighting units direclty to a single cloud testing interface. Correctly configured, it is widely compatible and doesn't need gateways and extenders, devices stream directly to the cloud.
An IoT system can fully automate all key testing and reporting in your emergency lighting systems. With restricted access and manpower it makes a difference that 95% fewer visits are recorded over five years. A full end to end solution that drives safer buildings through automation is critical to achieving this outcome.
It is possible to halve the 5 year total cost of ownership of your emergency lighting system using an IoT system like Safecility. This is due to the reduction in technician visits, automation of reporting and instant alerting for defective units. We have seen over 90% reduction in in-person visits over five years.
Staying Compliant During Covid-19
We know that Covid-19 could last for up to two years. This means that long term accomodations need to be considered by Compliance Managers and Asset Managers. The short term fixes of the first six months will be extremely costly to continue.
Harnessing IoT technology – like wireless controllers, LPWAN networking and cloud applications – fully automates key compliance testing and reporting end-to-end.
This can be done without having to worry about:
Rewiring your buildings for smart controls
Installing gateway units across your buildings
Managing all buildings from a central panel – reporting and testing is handled in the cloud using a web application
Being locked into a single lighting vendor – DALI is widely supported
For an asset manager, all of your lighting is now reporting directly to the internet and expansion to other key areas is opened up. As Covid-19 remains with us, new technology will be called upon to assure ongoing healt and safety in our apartment blocks, shops, offices, hospitals and warehouses.
Our team can help you harness this potential and share the experience of our clients at this tough time.