Safecility and Cellnex in partnership with Offaly County Council install LoRaWAN CO2 and air quality sensors in St Mary's Secondary School, Edenderry.
Sensors. We love them. Especially when they have a clear and instant impact on safety.
Last week we installed CO2 and air quality sensors in St. Mary's Secondary School, Edenderry to help guide best ventilation practice in the fight against covid.
Working in partnership with Offaly County Council and Cellnex, we've previously installed a range of sensors throughout Edenderry to monitor litter, parking, air quality and building energy use.
The goal of this E-denderry project is to demonstrate low cost easy to deploy technology that helps Offaly County Council better manage their infrastructure.
We're delighted that this collaboration has now extended to CO2 and air monitoring in schools to mitigate against the indoor spread of Covid-19. CO2 monitoring is a simple but very powerful way to track how well ventilated schools are.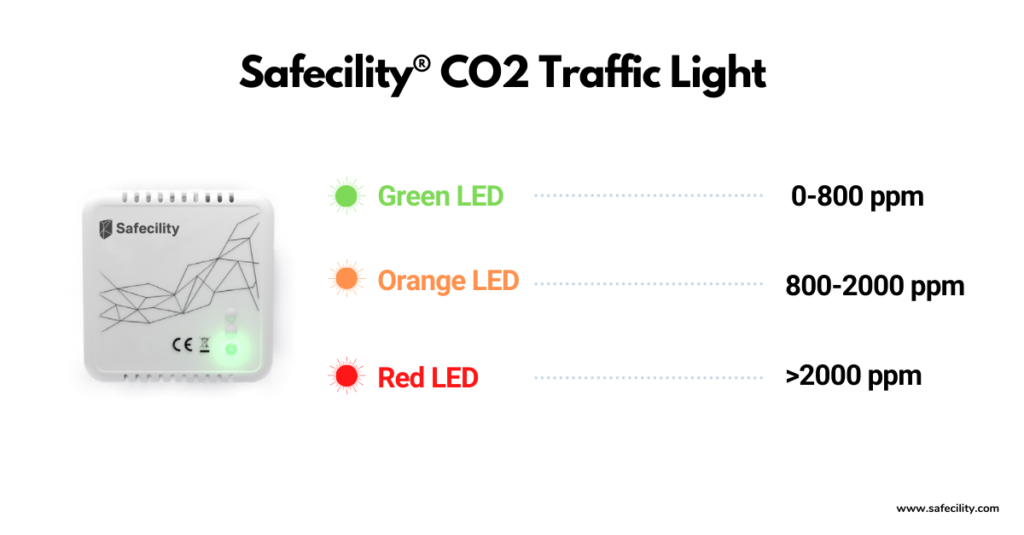 The sensors are simply mounted on the wall or on a desk or shelf within the classroom, corridor or other space.
The sensor alerts teachers and students via a traffic light system and alarm the moment the CO2 levels reach unfavourable levels. Quick intervention can then be made to ventilate until CO2 in the space returns to a safe level.
Although CO2 levels do not correspond directly with airborne Covid levels, they do indicate how much air in the room is made up of people's breath. This is a useful proxy for indoor Covid-19 risk.
Transmission of Covid, and other airborne illness is accelerated in poorly ventilated and crowded spaces – all it takes is one infected person for the virus to rapidly spread among others.
Aside from the obvious risk poor ventilation can cause during a pandemic, high indoor carbon dioxide levels are also attributed to a whole host of other cognitive and health issues, so keeping levels as low as possible is strongly advised. Click here to read more about what happens when CO2 levels are too high.
That's why we're thrilled to be helping St Mary's Secondary School staff and students with the information they need to make smart ventilation decisions and mitigate the spread of Covid.
Want to monitor CO2 levels in your school or workplace?