As restrictions continue to loosen RTE's Radio One's mid morning current affairs programme Today with Claire Byrne dug down into practical ways to monitor CO2 and ventilation to minimise Covid spread indoors.
COVID-19 is a respiratory airborne illness. So an obvious way to limit spread is through correct ventilation, but how do we know if we're ventilating properly, or if we even need to ventilate at all? Monitoring carbon dioxide in the air is simple and easy to implement, and gives us a real-time indication of air flow and air quality in confined spaces.
Keeping an eye on CO2 – Ventilation is key
This morning, in the first half of Today with Claire Byrne, RTE Radio One Claire welcomed to the show Dr David Nabarro, Special Envoy on Covid-19 for the World Health Organization.
Delighted about a return to normal life, Dr Nabarro explained how he's confident that vaccines and vaccine uptake hold the key to living with Covid.
Despite his positive outlook about a return to normality, he stressed that Covid is not going away. And as a nation we still need to be mindful of distancing and ventilation.
He advised "…continue to restart life as we're doing, but bear in mind that this virus is capable of returning…so those who are able to practice physical distance, should not get too close to other people, particularly in confined spaces.
"We are absolutely clear that this virus is more likely to cause problems in areas that are not ventilated"
Squeezed onto buses and trains at rush hour. Shared handrails and stop buttons. Packed lifts every morning as people arrive to work. Busy staff rooms with queues to use the sink or microwave. How do we deal with these situations in a post Covid world?
Before Covid-19 flipped the world upside down, most of us travelled to our workplace every day. And the "right thing to do" was to leave the car behind and avail of public transport (if it was available) in the best interest of the planet.
Now, things have changed. Packing ourselves into a compact condensation filled space is in direct contrast to everything we've been told not to do over the last 18months.
While the pandemic has shown that working from home is feasible for many, a return to the workplace must happen for businesses who cannot function remotely, or, for those employees who simply cannot work from home. It's unavoidable.
"You can't manage what you can't measure"
In a separate but related segment of the programme, RTE journalist Brian O'Connell travelled to Macroom to meet with UCC Chemistry lecturer Prof. John Wenger. A Macroom resident and air quality expert, Prof. Wenger decided to monitor CO2 levels in local businesses to discover if their efforts at ventilation were working.
O'Connell and Wenger begin their trip at the Castle Hotel in Macroom during their popular lunch service.
The bar, busy with patrons, benefits from its location at the front of the building. With several windows and doors that open directly out, The Castle Hotel chooses to open them all during service.
Prof. Wenger has previously installed a CO2 monitor in the bar area which we soon discover reads 550ppm (parts per million) of Carbon Dioxide.
This indicates that in the room there are 550 carbon dioxide molecules in every 1 million molecules of air.
A normal baseline reading of carbon dioxide outdoors is approximately 400ppm – so the levels inside the bar of the Castle Hotel are exceptionally low. Their ventilation measures are clearly working.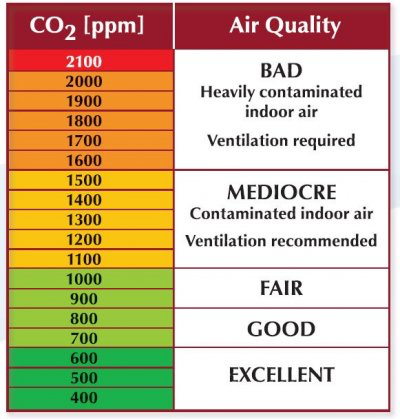 Next they move to the dining room, located at the back of the hotel. This room relies on mechanical ventilation which we soon discover is also working well. The CO2 monitor in this room reads 553ppm. Another low reading that would not give any cause for alarm.
Even more good news follows. In the hotel gym all windows and doors are open and the levels are surprisingly low for a space designed to make people respirate heavily. A recording of 440ppm of Carbon Dioxide is noted, almost the same as what you would see outdoors.
It's clear to see that the Castle Hotel are succeeding in their goal to get out ahead of the virus by keeping their spaces well ventilated.
Hotel manager Rory Buckley believes staff buy-in was the key to their success. Without knowing specific CO2 levels staff couldn't have known when to take action. He declares "You can't manage what you can't measure".
With their current CO2 monitoring system, knowledge is power. The entire team now understands exactly what needs to be done if the CO2 levels in the hotel begin to creep up.
Public Transport
So what about transport? O'Connell and Wenger also tackled this issue during the segment.
To demonstrate carbon dioxide build up in a confined space, Prof. Wenger sat alone in his car with the windows up. We heard as they saw the CO2 levels quickly climb from 400ppm to 800ppm in only 6 minutes.
After opening a window in the front and back of the car, these levels drastically dropped to 500ppm within 90 seconds.
Once the car windows were opened, within 90 seconds carbon dioxide levels dropped from 800 ppm to 500 ppm.
These figures are alarming. A single person pushed CO2 levels inside a car to concerning levels in only 6 minutes. If there were more occupants, these levels would be breached even quicker.
Thankfully the solution was simple. When CO2 became an issue, ventilation had an almost immediate effect at bringing levels down to where they needed to be.
Consdering CO2 levels in cars and taxis is one thing. Considering the levels in our buses, trains and trams that returned to full capacity only yesterday is a different thing entirely.
These vehicles transport thousands of people, over long periods of time in close proximity every single day. So before the mass return to the office in the coming weeks, we should really be prioritising CO2 monitoring on board public transport. Especially ahead of the winter months.
What's next?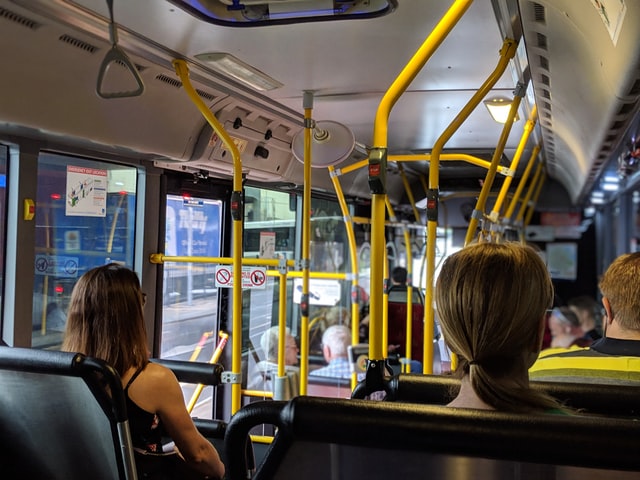 With Spain and Belgium requiring mandatory monitoring and display of CO2 in gyms, bars and other buildings. Will Ireland be next?
We don't know. But what we do know is when it comes to indoor and confined spaces, we simply cannot go back to the way things were. Carbon Dioxide monitoring is key for us to live with this virus – and the good news is that it's not even difficult to implement! CO2 sensors can be installed anywhere to gives us rapid insights and the reassurance we need to manage the return to normality.
Read more about our portable NDIR CO2 traffic light sensor here
Listen to the Today with Claire Byrne segment here
Dr David Nabarro segment: Starts @36 minutes
Prof. John Wenger CO2 monitoring segment: Starts @1:37 minutes